Open Source Intelligence (OSINT)
Unlock the Benefits of Open Source Intelligence (OSINT) and Its Influence on Modern Investigatory Techniques. Learn how Open Source Intelligence software works, the OSINT framework, Techniques & Tools.
Experience Lightning-Fast and Intelligent Investigations with Our Advanced Open Source Intelligence Tool
What is OSINT and Why is it important?
Open Source Intelligence (OSINT) is the application of intelligence gathering techniques and technology to investigations that make use of open source data (OSD).
To ensure that the evidence is secure, investigators need to keep track of all of their OSINT sources, including screenshots and timestamps of important findings, and log all of their activities so that it's possible to check that an investigation was carried out thoroughly. It is also important to check facts, avoid pretexting, and check for bias when conducting OSINT investigations. And this is where Neotas Enhanced Due Diligence Platform can help!
Eliminate Process Inefficiencies
The Neotas Due Diligence platform offers a user-friendly and efficient solution for due diligence research by centralising source links, providing QA visibility, automating report template selection and content population, streamlining multi-source querying, and simplifying source access with automated means. These features collectively contribute to a more effective and productive due diligence process. 
Centralise and organise all source links from different jurisdictions, making it easier for researchers to access and explore relevant information.
Quality Assurance (QA) teams can track and review the complete history of queries run by researchers during the due diligence process.
Simplifies the reporting process by automatically presenting the most up-to-date report templates tailored to specific clients and use cases.
Automatically pre-populates relevant findings and identifiers into a predefined report template.
Simplifies the data retrieval process by allowing researchers to send queries to multiple sources simultaneously using a single input.
Automated source querying to eliminate username/password hassles, simplifying the research workflow and enhancing security.
Quality Improvements and Save Cost
Revolutionise due diligence with our cutting-edge platform! Automated internet searches, multilingual capabilities, and dynamic research checklists streamline the process. Discover connections across sources with network analysis, and upskill analysts with automatic OSINT techniques. Stay ahead with efficiency, accuracy, and unrivaled insights!
Automated internet searches for consistent and quality results with pre-defined parameters, such as Boolean queries using identifier variations, to ensure consistency and gather high-quality results.
Multilingual capabilities for comprehensive search allowing researchers to access information as a native speaker would, ensuring comprehensive and accurate results from sources in different linguistic contexts.
Dynamic research methodology checklist for structured analysis and comments. Analysts and QAs can enter comments and notes at each step, promoting collaboration and ensuring a well-documented research process.
Network analysis to connect data from various sources for a holistic view, revealing potential associations and risks that might otherwise be missed in disjointed databases.
Automatic OSINT techniques to upskill analysts' digital footprint discovery. This includes uncovering online information, social media presence, digital records, and other relevant data that contribute to a more comprehensive understanding of the subjects under investigation.
Unleash the Power of OSINT for Actionable Business Intelligence
We leverage Open source intelligence (OSINT) to use publicly available data to provide organisations with hyper-accurate and fully auditable insights with no false positives.
Improve analyst efficiencies, including cost and time reduction of minimum 25% with zero false positives.
The FCA recommends open source Internet checks as best practice (FG 18/5). Manage and reduce risk by incorporating 100% of online sources into your processes.
Manage risk with hyper accurate ongoing monitoring. We will monitor 100% of publicly available online data to help identify relevant risks.
Our clients can choose to use our advanced technology to interrogate vast data sources using their own methodologies. Our team of in-house expert analysts can also produce reports for you.
Trusted By Global Organisations
Neotas Open Source Intelligence Software can take your open source intelligence investigations to the next level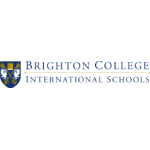 Frequently Asked Questions on OSINT